What does the Literature Say about Local Productive Arrangements?
Keywords:
Local Productive Arrangements, Clusters, Bibliometric, APLs, Systematic Literature Review, SRL
Abstract
Among the types of agglomerations, there are the local productive arrangements (APLs), understood as territorial agglomerations of economic, political and social agents, which focus on a specific set of economic activities and have links between them. We sought to analyze the research results in APLs from a systematic review of the literature on the Web of Science, a database of journals. A textual corpus consisted of 29 articles, 65 authors and co-authors in 29 scientific journals from 1998 to 2020. We analyzed citation, cocitation and bibliographic coupling metrics using the VOSviewer software. The results show that APLs are a recent research topic, focusing on the European scenario. We verified that the publications diversified into different journals with good reputations. On the main themes, keywords related to small companies, industrial districts and the very concept of APLs predominate.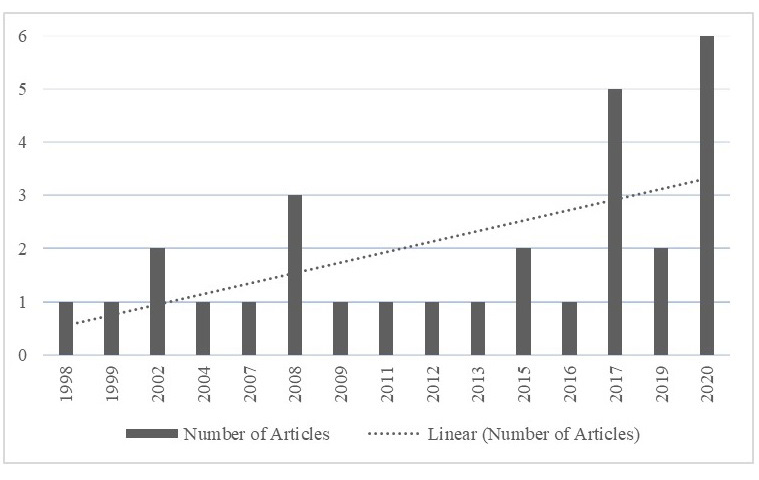 Downloads
How to Cite
Petersen Peripolli, R. A. ., Cassanego Jr, P. V., Lopes Da Silva, M., & Mendonça Flores, S. A. (2022). What does the Literature Say about Local Productive Arrangements?. Journal of Data Science, Informetrics, and Citation Studies, 1(1), 72–79. https://doi.org/10.5530/jcitation.1.1.10
License
Copyright (c) 2022 The Author(s)
This work is licensed under a Creative Commons Attribution-NonCommercial-NoDerivatives 4.0 International License.